SKU Code: 790685
Regular price
Sale price
€25.95 EUR
Unit price
per
Sale
Sold out
Share
View full details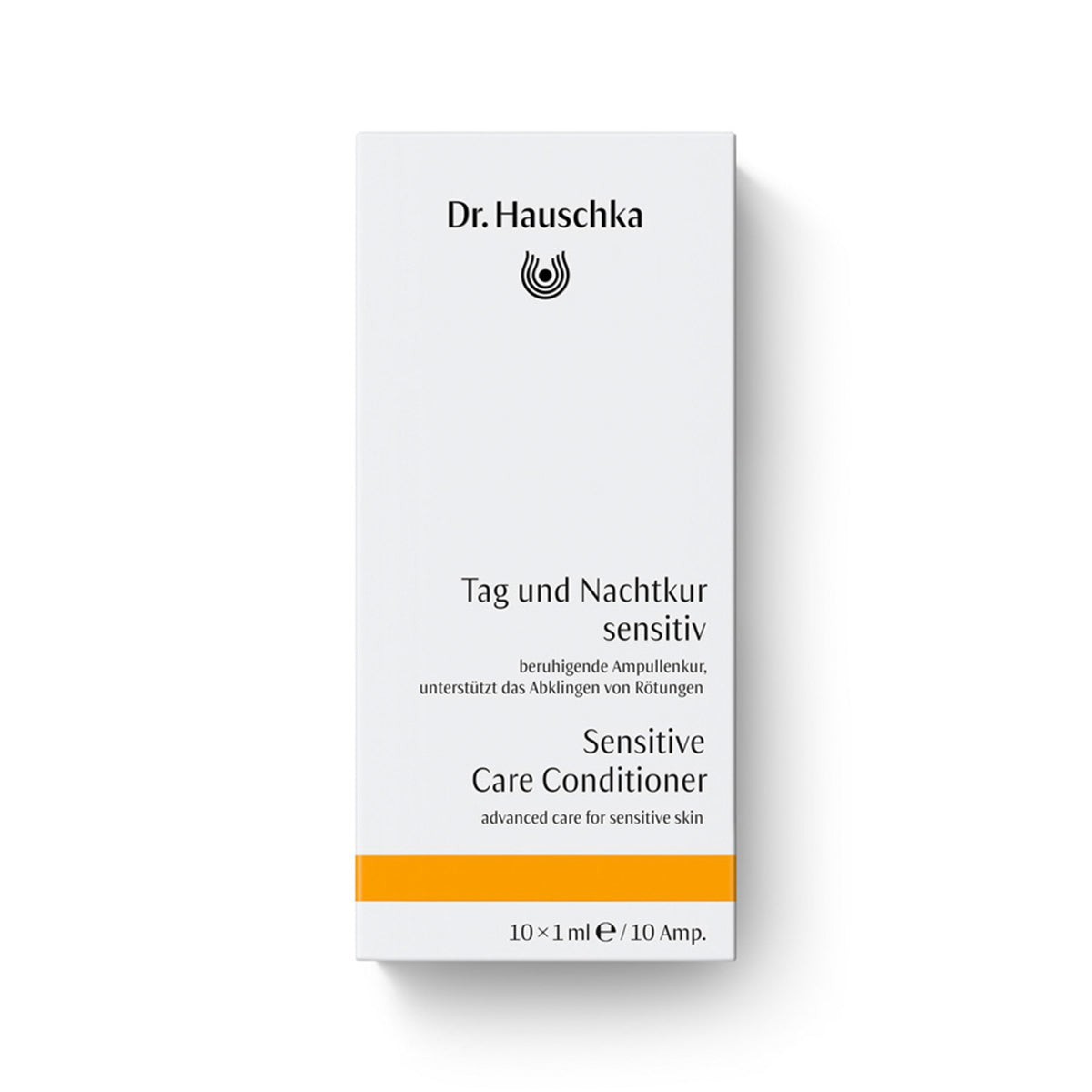 Sensitive Care Conditioner is specially formulated to care for skin that appears sensitive, red or irritated. This rhythmic conditioner supports the skin's natural processes of renewal to quickly soothe and cool, reducing the appearance of redness and guiding skin to a calm, balanced state.
Rhythmitised dilutions of gemstones pearl, artemesia and malachite have a cooling effect on skin
Reduces the appearance of redness, couperose, rosacea and enlarged capillaries
Botanical extracts of borage, chamomile, witch hazel and rose hip calm and cool
Formerly known as Rhythmic Conditioner, Sensitive
Skin condition
For sensitive, inflamed skin.
Usage
Skin cells are renewed every 28 days. Mirroring this same regenerative rhythm, Sensitive Care Conditioner should be used for 28 days. We recommend one such treatment per year for each decade of life (for example three times a year at the age of 30). Apply each morning and evening after cleansing. Break off the top of one ampoule and press gently and evenly into the face (including the lip and eye areas), neck, earlobes and décolleté. From week 4, only use 1 ampoule in the evenings.
√ Vegetarian
Tips
Holistic Night Routine:
Dr Hauschka Skin Care's oil-free approach to nighttime skin care respects the skin's inherent wisdom. Heavy, oily night creams do not allow the skin to "breathe" and can inhibit the skin's natural functions when it is most active. At night after cleansing, apply only a non-oily Dr Hauschka Rhythmic Conditioner, Facial Toner or Clarifying Toner.
Skin that is accustomed to heavy night creams may feel tight or dry during the transition to Dr Hauschka's oil-free night routine. Dr Hauschka Revitalising Mask treatments in the late afternoon or early evening can help ease this temporary condition
Sensitive Care Conditioner helps to soothe reddened and swollen skin, e.g. after plucking eyebrows, sun intolerance or sunburn.
Our Community
Stated most simply, our business is selling natural skin care products that care for your skin. Hopefully, you will find that our products help care for your inner well-being, too.
But our care for you extends far beyond a business equation of product and individual.