SKU Code: 790554
Regular price
Sale price
€69.95 EUR
Unit price
per
Sale
Sold out
Share
View full details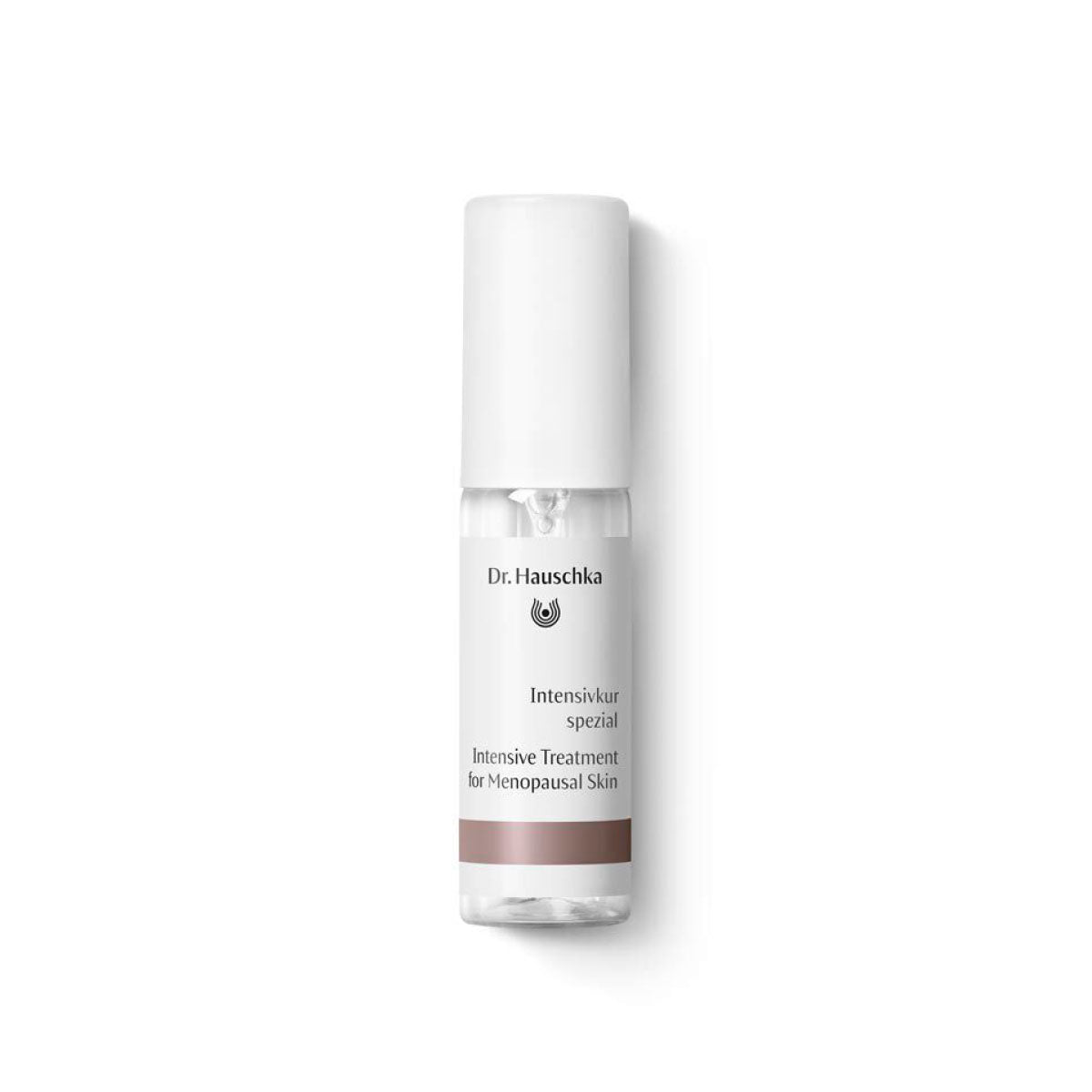 Dr Hauschka Intensive Treatments are formulated for skin that has lost its natural balance and requires focused care. Intensive Treatment for Menopausal Skin balances hormonally related skin changes while supporting your skin's natural processes of renewal. The appearance of blotchiness and spots is diminished for a calm, even complexion. Formulation: Rhythmitised dilutions of daisy and rose work with gemstones argentite, ruby powder and black cohosh to revitalise dull, lifeless skin and reduce the appearance of redness and irregular pigmentation.
Rose distillate works with rhythmitised dilutions of daisy, black cohosh and gemstones argentite and ruby powder to revitalize dull, lifeless skin, and reduce the appearance of redness and irregular pigmentation.
Supports and nurtures the skin's ability to regenerate
One bottle provides a full, 28-day course of intensive treatment
Formerly known as Intensive Treatment 05 for Menopausal Skin
Usage
Skin cells are renewed every 28 days. Mirroring this same regenerative cycle, Intensive Treatment for Menopausal Skin should be used as skin care for 28 days. Intensive Treatment for Menopausal Skin works most effectively when used four times a year as a stimulus. After morning and evening cleansing, mist 4-5 pumps onto the face, neck and décolleté then gently press into the skin. One bottle should provide a full 28 day course.
√ Vegetarian
Tips
This Intensive Treatment is intended to complement your daily holistic skin care routine. Continue to cleanse, tone and moisturize daily using Dr.Hauschka preparations such as Cleansing Cream,Regenerating Serum, Regenerating Day Cream, Regenerating Neck and Décolleté Cream and Regenerating Eye Cream.
In addition, we recommend an intensive skin care routine once or twice a week with Clarifying Steam Bath, Clarifying Clay Mask and Firming Mask.
Our Community
Stated most simply, our business is selling natural skin care products that care for your skin. Hopefully, you will find that our products help care for your inner well-being, too.
But our care for you extends far beyond a business equation of product and individual.